Creating a Meaningful Farewell

Find out more about greener funerals
You can find a funeral director near you who offers a selection of Passages urns, caskets and memorial products at AGreenerFuneral.org.
Or simply ask your funeral director about obtaining any Passages product.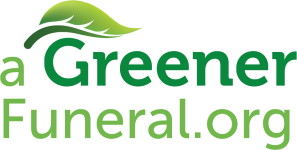 aGreenerFuneral.org is a public service website sponsored by Passages. It provides education and information on greener funerals, greener burials and greener cremations. It also provides a searchable database listing funeral homes that are prepared to serve families who request natural or environmentally sustainable options.
Your funeral home can be listed as a Partner Provider on aGreenerFuneral.org by joining the A Greener Funeral (AGF) program. We work with you based on your clientele to customize a Partner package that will meet your requirements.
Joining the AGF program gives you a number of benefits. In addition to a listing on aGreenerFuneral.org, you will receive:
Free ground delivery on all orders of Passages products
Free informational booklets for families about green funerals
AGF Greenleaf emblem to display on site and online
A framed certificate identifying your firm as a Partner Provider
Being listed on aGreenerFuneral.org does not imply that all of your business is green. But it does indicate that you are able to serve families who desire greener options. Being included as part of the AGF program will help families who are interested in natural or sustainable end-of-life ritual options easily locate you as their local Partner Provider. This means you offer a range of Passages products and have some knowledge about providing services that complement them.
Your inclusion in the AGF program will give you a direct link to families who might desire a biodegradable casket made of willow, or a personalized biodegradable urn. They may want an entirely green funeral or just want to reflect their love of nature through some part of the ritual. Being an AGF Partner allows you to add another segment to your customer base, expanding your clientele.
The number of families who are concerned with the environment is rapidly increasing. Even in 2007, 21% of Americans over the age of 50 were found to prefer an eco-friendly end-of-life ritual. Now, more than ever, the number of families who identify in some way with greener lifestyles are looking to reflect their concern for the environment through the memorialization of their loved ones' lives. Funeral and memorial products constructed from natural and biodegradable materials help them share their philosophy in a meaningful way.
AGF is intended to complement other green funeral certifications and organizational programs.
Partnership only requires certain annual product purchase levels, based on the size of your company, with many additional benefits and no additional fees.
Contact us to find out more about how AGF Partnership can help you gain access to more families by increasing your product offerings and services.
Sustainable choices from Passages
There are many ways that you can create your ritual using one or more Passages products. Eco-friendly caskets can be selected for traditional burials. Water or earth biodegradable urns can be chosen for burial or scattering. If multiple family members or loved ones want to participate in scattering, or create their own small memorials, keepsake-size urns allow these options. Urns, caskets and memorials are available in a variety of natural materials, colors and styles. Many can be customized and personalized.
Passages was founded in 1999, as the now rapidly growing trend for greener funerals was at its earliest stage. While many companies now offer some green funeral merchandise, Passages is dedicated to providing sustainable choices. We design and produce many of our own products, and stand behind them. Our quality and service are unsurpassed. The breadth of our offerings is unavailable anywhere else.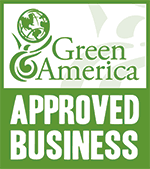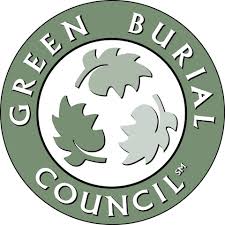 We are proud to be approved by Green America as a socially and environmentally responsible business. You can read more about Passages' business practices on our Green Statement. We are also a member of the Green Burial Council, an organization working to make burial more meaningful, simple, and sustainable, and have been a member since their inception.