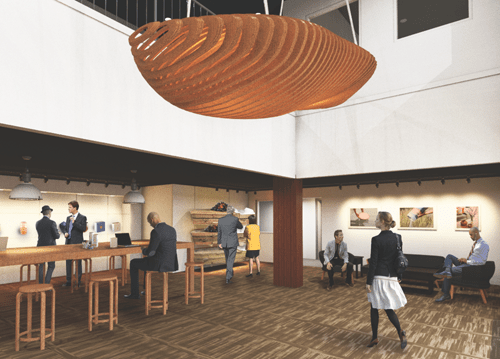 Passages International, Inc. Continues Growth
Following months of planning and hard work, Passages International has moved into a new facility. Having outgrown our previous location, this modern, nearly 30,000 square foot space will allow Passages to continue to meet the consistently growing demand for biodegradable urns and eco-friendly caskets.
This state-of-the-art facility will function as a collaboration space in which our customer service and sales team will work, surrounded by product. This configuration allows our staff to better answer product questions from customers and create display and merchandizing scenarios that can be duplicated and implemented in funeral home selection rooms. It also provides much needed space for continued in-house product development and innovation.
"Our team is really excited about this new facility," says Darren Crouch, President of Passages International. "It positions us perfectly to capitalize on the expected growth in the sector over the next 10 years."
Passages is still based in Albuquerque, NM, and we invite funeral professionals nationwide to plan a visit to see our new facility and learn about our products. Delivery transit times and rates for our products should not change, but customers and suppliers will need to note the new address: 4516 Anaheim Ave NE, Albuquerque, NM 87113. All other contact information remains unchanged.
Passages International, Inc. has been leading the green sector of the funeral industry since 1999, with the largest selection of innovative, environmentally-friendly urns, caskets, and memorial products. For more information on green funerals and their benefits visit www.aGreenerFuneral.org. For more information on Passages products visit www.PassagesInternational.com.
Contact: Kilian Rempen, Marketing Manager
Passages International, Inc.
Kilian@PassagesInternational.com
(505) 830-2500