Passages wicker caskets, coffins, and carriers are proudly certified fair trade products by Traidcraft, a leading fair trade certification organization. Traidcraft is dedicated to fighting poverty through trade, practicing and promoting approaches to trade that help people in developing countries to transform their lives.
Traidcraft says that their vision is "A world freed from the scandal of poverty, where trade is just, and people and communities can flourish." At Passages International we fully stand behind this vision and are proud to be able to participate in working towards this goal.
Traidcraft certifies products based on strict principles aimed towards helping all parties involved in the trade process, specifically those in lower-income countries. Ten of those principles are:
Creating opportunities for economically disadvantaged producers
Transparency and accountability
Fair trading practices
Payment of a fair price
Ensuring no child or forced labor is used
Commitment to non-discrimination, gender equity, and freedom of association
Ensuring clean, safe, and overall good working conditions for workers
Providing capacity building opportunities for workers
Promoting fair trade practices
Exercising respect for the environment in all stages of the business
Click here to learn more about the organization by visiting www.traidcraft.co.uk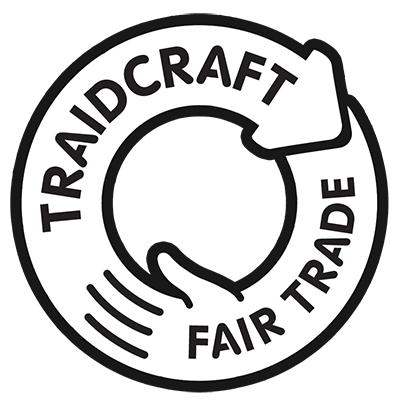 Look for the Traidcraft Fair Trade logo on products to confirm certification of fair trade practices.